June 16th, 2021 at 9:55am |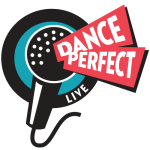 There will be live video streaming of the PG Invitational by Dance Perfect. All day Saturday for only $10*! All proceeds go to the Pleasant Grove Ballroom program. With DVR capability, you can even go back and watch everything from the day whenever you want!
You can purchase the Saturday Live Stream here:
2021 PG Invitational Saturday Live Stream
*Each login/purchase limited to 1 device at a time
*UPDATE: The Final Schedule is now available
The registration for the 2021 Pleasant Grove Invitational competition, held at the Pleasant Grove Valhalla arena on October 22 & 23, 2021, is available below. Dancers can register online at register4comps.com. Links to the registration and other competition info are below:
Entries are due by October 11, 2021 to avoid a late fee.
After October 11 at 11:59 pm – each entry form will have a $10 late fee.
After October 15 at 11:59 pm – each entry form will have a $20 late fee.
After October 15, late entries will only be accepted if they do not create an additional round.
Contact PG Ballroom with any further questions.